READ WHAT OUR CUSTOMERS ARE SAYING ABOUT HOUSE OF CLARENDON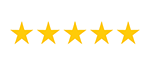 Martine is a magician. You go to your consultation with ideas and he just feeds off of your feedback with ideas. I had no idea what I wanted in a cake but came with pictures of cakes that I liked. He made our cake look like our wedding invitations but best of all, IT TASTED SO GOOD. We had leftover cake that we ate for a week afterward that was so so so good. Above and beyond expectations.
Madeline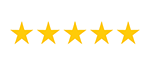 One of my biggest and oldest wedding dreams – for the last decade or so – was to have my wedding cake made by the House of Clarendon. My husband and I absolutely LOVE cake. It is my favorite dessert! It was our big splurge purchase for the day, and Martine was willing to work with us to develop a beautiful cake that didn't COMPLETELY destroy our budget. We booked the cake even before I ordered my dress! Don't get me wrong – this is a boutique cakery, and the prices are very high – but there is a good reason for it, and I can promise that it is worth it! The House of Clarendon honestly has some of the best cake I've ever eaten, and we do not regret the splurge one bit. The cake was gorgeous to look at, moist, and flavorful on the day of the wedding. Many of our guests said that it was one of their favorite wedding cakes they had ever eaten. Thank you, Martine, and the House of Clarendon team, for fulfilling one of my biggest wedding dreams! We are so glad to have been able to make it work for our big day.
Emma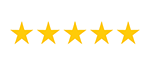 Martine was a pleasure to work with. He is certainly in the right business. Each cake he creates and makes is a work of art. House Of Clarendon made our wedding cake a couple of weeks ago. Let me tell you, we were so happy with the way it turned out. We wanted a specific color blue for our cake, to match our wedding theme colors, and the bakery had us mail in a color swatch so they could get as close to the color as possible. It was even better than we envisioned and the colors matched perfectly. If you're looking for a bakery to handle your wedding cake, hire Martine! Martine is the real deal! Beautiful Work! Thank you again, House of Clarendon!
Jenna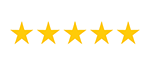 Designing our wedding cake was one part we were very excited about! Martine presented us with many options and helped us create a unique wedding cake that included everything we wanted. He is very professional, creative, and knowledgeable about the wedding industry. We appreciated his advice along the way. We received so many compliments on how delicious the cake was! Hands down, the best cake we have ever had at a wedding. We will definitely be using him again for any other cake/dessert needs!
Melinda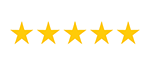 From day one sitting down with Martine, he had us hooked. Our three-tiered, barely naked wedding cake was absolute perfection. I have never gotten so many compliments for how moist and tasty the cake was. We had ABSOLUTELY NONE LEFT! That is a compliment in itself. Go no further than Martine + the House of Clarendon team. An absolute dream!
Sarah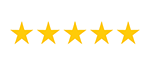 Martine and his staff at House of Clarendon are wonderful! The cake was absolutely delicious not to mention BEAUTIFUL. Martine is so easy and fun to work with, and he is happy to work with you to get the cake of your dreams within your budget. House of Clarendon also did cookie favors for our guests and they also came out amazing. I wouldn't hesitate to recommend Martine and House of Clarendon to any couple for their wedding!
Jessica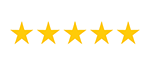 Martine and his team at the House of Clarendon were absolutely amazing! Martine was wonderful in helping us to design the perfect wedding cake for our day! He also helped me to create a wonderful groom's cake to surprise my husband with! During our rehearsal dinner and wedding, people commented on how delicious our cake was! My husband and several other guests even commented that they don't normally like cake, but that ours was amazing!
Rachel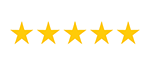 Martine and his team are my "go-to" for our family's special occasion cakes. From baby showers to weddings to my nieces' (yes, plural!) 16th birthday cakes, collaborating with him for the perfect centerpiece of a party is so much fun. The design process is fun, the end results are always incredible!!! House of Clarendon is a gem in our community.
Tracy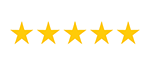 Highly recommend Martine and his team to do a cake for any occasion. You can't beat the craftsmanship and detail they put into their cakes. They do not disappoint!
Amanda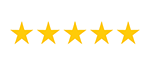 Great service, beautiful cakes and they taste magnificent.
Rebekah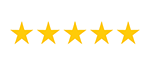 I recommend House of Clarendon for anything you can dream up. Wedding cakes, specialty cakes, and cookies especially.
Trish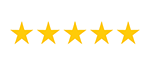 Best cupcakes in town! Go get yours!
Mary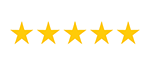 Martine and his crew made our wedding day unforgettable. First off, they were so accommodating about my husband's peanut allergy. Plus, the cake was absolutely gorgeous and delicious. This was the best decision for our day!
Trisha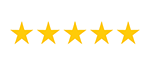 What an amazing cake they made for Susquehanna Stage Co. Theater Gala. Such creativity and skill. And it tasted amazing. Everyone raved about it! The artwork was right off of our custom images. Thanks so much for this custom design and for working with us. If you want amazing taste and design, House of Clarendon is the place to go!
Cynthia